Serving the greater Lincoln area since 1985!
Foodnet is a group of volunteers from many different churches and other non-profit organizations trying to stop the waste of food and provide for those in need. We collect food from donors for distribution at our sites around the Lincoln area each day. We provide mostly perishable foods such as fruits, vegetables, dairy products, bread, etc. These are items not usually found at a dry goods food pantry, but are still in demand.
Distribution of food through Foodnet is made possible by the Bill Emerson Good Samaritan Food Donation Act: an act of Congress that encourages the donation of food and grocery products to non-profit organizations for distribution to needy individuals, backed by the full force and effect of law.
COVID-19 Updates:
Foodnet distributions sites are continuing to serve those in need in Lincoln, Crete, Denton, Milford, and Seward. Each site is taking precautions to handle food in the safest way possible. Each Foodnet site will be adjusting their routines (which may include the use of drive-up distribution) and we appreciate your patience. We couldn't do this without the support of the businesses and institutions that generously donate to us. The Foodnet volunteers are also vital to our organization throughout each day and we thank them for their important role at this time.

Announcements:
Zion Church is changing their Saturday start time to 9:15 am.
NW Lincoln Church is temporarily closing their Tuesday distributions due to the large increases in covid cases. Watch these announcements or our Facebook page for updates on a reopening date.
---
Amazon Smile!
We are a charitable organization registered with AmazonSmile. When you purchase something from Amazon, sign in with AmazonSmile and a small portion of the purchase will be donated to Foodnet, Inc. Thank you for helping to support Foodnet!
---
Did You Know?
In 2019:
80,495 people participated in a food pickup.
220,926 total people were helped
19,696 volunteer shifts helped make this possible
9,135 hours were worked in those shifts.
Thank you to all of our volunteers for keeping FoodNet alive and strong!
Volunteers and Food Donors
If you would like to donate or volunteer, please contact us at:


We are proud to partner with Food Donation Connection. Together we work to get surplus food to the hungry in our community!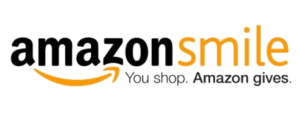 Foodnet is a 501(c)(3) organization