Serving the greater Lincoln area since 1985!
Foodnet is a group of volunteers from many different churches and other non-profit organizations trying to stop the waste of food and provide for those in need. We collect food from donors for distribution at our sites around the Lincoln area each day. We provide mostly perishable foods such as fruits, vegetables, dairy products, bread, etc. These are items not usually found at a dry goods food pantry, but are still in demand.
Distribution of food through Foodnet is made possible by the Bill Emerson Good Samaritan Food Donation Act: an act of Congress that encourages the donation of food and grocery products to non-profit organizations for distribution to needy individuals, backed by the full force and effect of the law.
Announcements:
This Sunday, October 9th, Fellowship Community Church is hosting Fall Fest: a free, family-friendly afternoon of fun! They'll have 3 giant inflatables, games and prizes, hayrides, tables for the little ones to color pumpkin pictures, and a beautiful fall backdrop for a family photo opportunity. Don't forget to grab some hot chocolate, coffee, and freshly popped popcorn, too! Bring non-perishable food items (no glass containers please) to Fall Fest on Sunday, October 9. All donations will go toward feeding the families that FoodNet serves each week! For more information visit the Fall-Fest page at Fellowship Community Church!
Covid-19 Update: Because of the uptick in Covid-19 cases in the area, Lincoln-Lancaster County Health Department director Pat Lopez has updated the guidance to "recommended that people wear masks in indoor settings when they can't keep their distance from others and also when they have potential COVID-19 symptoms." Therefore, select Foodnet Sites may choose to require/recommend masks for their indoor pantries. Please double check the Distribution Sites page to see if the site you plan to visit requires/recommends masks. And please be respectful and kind to the volunteers and other site visitors, even if you disagree with the policy.
Sites recommending masks at this time:
Tuesday, 4:30 pm – NW Lincoln Church of Christ
---
Amazon Smile!
We are a charitable organization registered with AmazonSmile. When you purchase something from Amazon, sign in with AmazonSmile and a small portion of the purchase will be donated to Foodnet, Inc. Thank you for helping to support Foodnet!
---
Did You Know?
In 2021:
48,775 people participated in a food pickup
146,317 total people were helped
15,151 volunteer shifts helped make this possible
49,623 hours were worked in those shifts
Thank you to all of our volunteers for keeping FoodNet alive and strong!
Volunteers and Food Donors
If you would like to donate or volunteer, please contact us at:


We are proud to partner with Food Donation Connection. Together we work to get surplus food to the hungry in our community!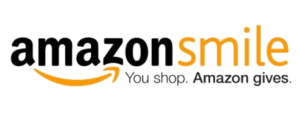 Foodnet is a 501(c)(3) organization