Serving the greater Lincoln area since 1985!
Foodnet is a group of volunteers from many different churches and other non-profit organizations trying to stop the waste of food and provide for those in need. We collect food from donors for distribution at our sites around the Lincoln area each day. We provide mostly perishable foods such as fruits, vegetables, dairy products, bread, etc. These are items not usually found at a dry goods food pantry, but are still in demand.
Distribution of food through Foodnet is made possible by the Bill Emerson Good Samaritan Food Donation Act: an act of Congress that encourages the donation of food and grocery products to non-profit organizations for distribution to needy individuals, backed by the full force and effect of law.
COVID-19 Updates:
Foodnet distributions sites are continuing to serve those in need in Lincoln, Crete, Denton, Milford, and Seward. Each site is taking precautions to handle food in the safest way possible. No Foodnet Site has been made aware of any volunteer or patron being diagnosed or quarantined at this time. Each Foodnet site will be adjusting their routines (which may include the use of drive-up distribution) and we appreciate your patience. We couldn't do this without the support of the businesses and institutions that generously donate to us. The Foodnet volunteers are also vital to our organization throughout each day and we thank them for their important role at this time.

Site Closings Until Further Notice Due to Corvid-19 Precautions:
Monday – Korean Church
Wednesday – Center for People in Need, 3901 N 27th Street NOTE: CFPIN continues to distribute daily, only FoodNet distributions at this site are closed.
Thursday – Calvert Rec Center
Last updated 6/10/2020, 6:38 pm
Other Announcements:
The Thursday distribution at Neighborhood Church is moving to 5:30 pm effective July 2nd.


Grace Chapel will resume self-shopping on Friday, June 26th.


The Tuesday distribution at NW Lincoln Church of Christ will

reopen

Tuesday, June 2nd. Protective masks are required for entry (please bring your own), social distancing will be enforced, and no children will be permitted except those serving as interpreters for adults.


Sunday, May 24th, will be the last day for the Capital View SDA distribution at 17th & A Street. We appreciate their service as a FoodNet distribution site! A new location is being secured and will be announced here and on our Facebook page.


We are a charitable organization registered with AmazonSmile. When you purchase something from Amazon, sign in with AmazonSmile and a small portion of the purchase will be donated to Foodnet, Inc. Thank you for helping to support Foodnet!


Did You Know?
In 2018:
88,649 people participated in a food pickup.
248,490 total people were helped
20,273 volunteer shifts helped make this possible
85,451 hours were worked in those shifts.
Thank you to all of our volunteers for keeping FoodNet alive and strong!
Volunteers and Food Donors
If you would like to donate or volunteer, please contact us at:


We are proud to partner with Food Donation Connection. Together we work to get surplus food to the hungry in our community!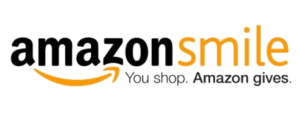 Foodnet is a 501(c)(3) organization